The Deep Beauty of Matte Black and Polished Nickel Brassware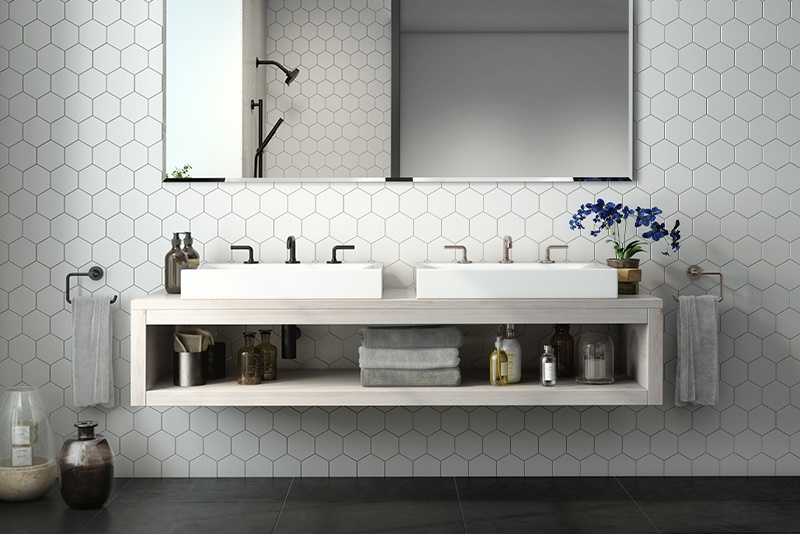 Brassware is the defining element of a bathroom. Like fine jewelry, brassware complements the surrounding design and heightens the beauty of a room while showing your personal style.

Two finishes that are becoming more popular are Matte Black and Polished Nickel. Understanding the impact of each finish can help you select the right brassware for your design.

Matte Black for Contrast and Richness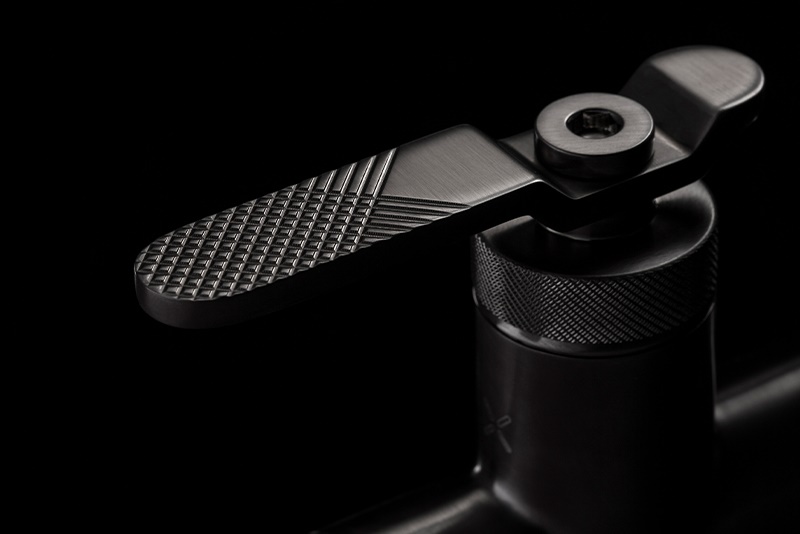 As evident with the classic tuxedo and "little black dress," the color black embodies richness and sophistication. Black works as a powerful contrasting element with the unique ability to pair beautifully with anything it is near. Black is bold while being inviting. It balances surrounding colors, bringing out the beauty of others to create a cohesive story.

The Matte Black finish in our UNION and Taos Collections is confident. Its dark tone and attractive finish draw the eye and highlight the beauty and textures of surrounding materials. Our Matte Black is designed to be a powerful accessory to other finishes in the bathroom. It will pick up the dark tone on glass doors and towels, providing deep richness throughout the room.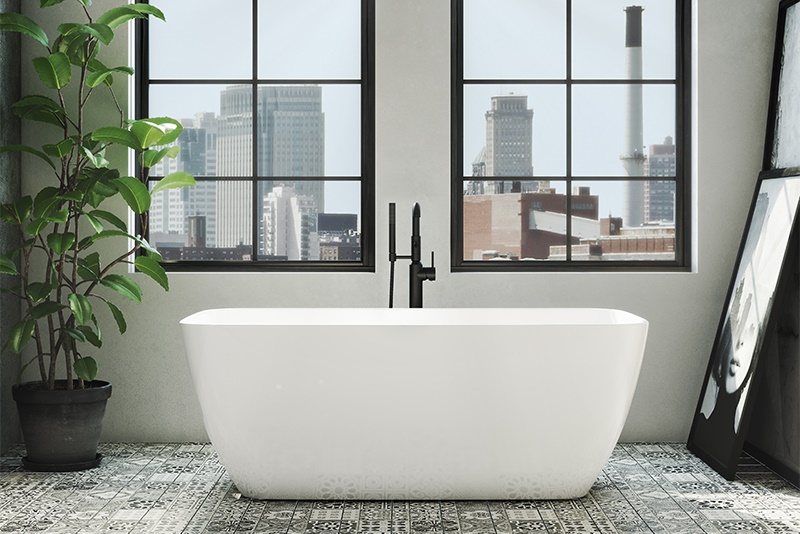 Black brassware creates a surprisingly strong impact within a small footprint. It works for a range of bathroom interior styles, from rustic to art deco to ultramodern. Black sits at home against porcelain, tile, stone, and woods, from distressed and smooth to bright and bold finishes.

With Matte Black, there is little it can't do.

Polished Nickel for Elegance and Shine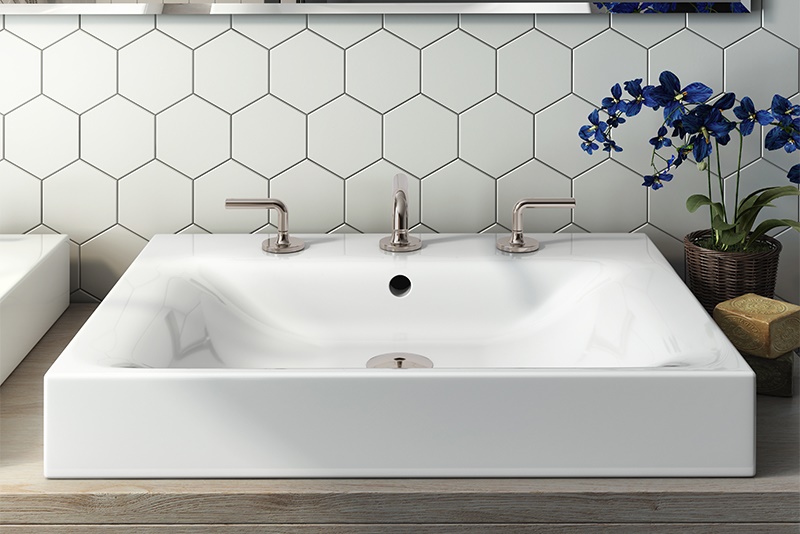 For an elegant look in a bathroom or powder room, a polished finish is a fine choice. Of the three popular polished finishes (Brass, Chrome, and Nickel), nickel offers the most refined appearance. Nickle offers reflective beauty with a softer, more sophisticated effect.

The polished nickel finish is a popular choice in high-end homes that range in style from classic to modern. Polished Nickel closely resembles Chrome, but it presents a soft, gold undertone with shine that adds warmth. The color creates a spa-like atmosphere, producing a deeper user experience that sets the bathroom apart from others.

When you see a home with Polished Nickel brassware, the attention to detail shines. Polished Nickel helps achieve the right look, staging a welcoming and relaxing attitude that your guests, and you, will appreciate.