Project in Brief: Residence One by Bistro Pierre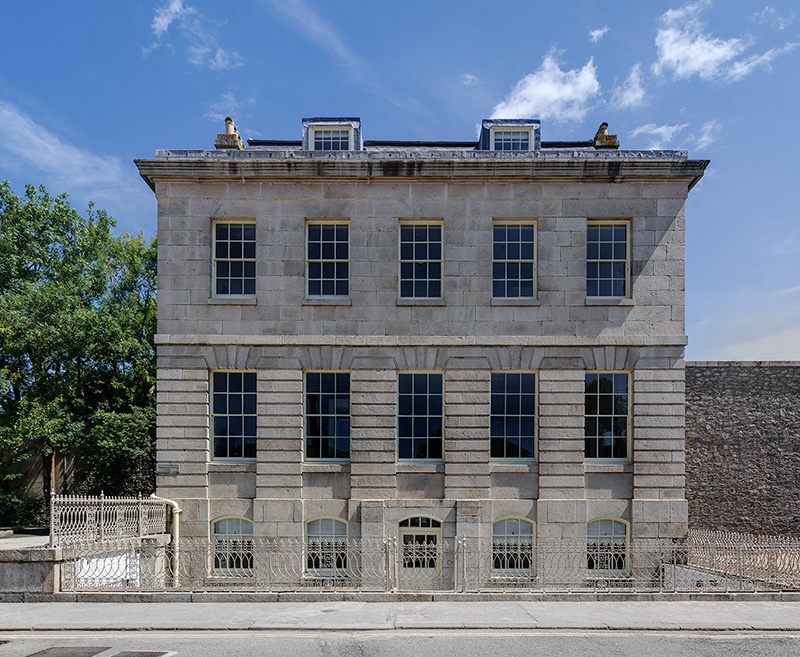 Situated in the picturesque port city of Plymouth, Residence One by Bistro Pierre is a Grade II Military listed building of early 19th century design by architect Sir John Rennie. As a principle building of Royal William Victualling Yard, Residence One was originally built as a home for civil officers of the Royal Navy. Rejuvenated by the private sector, the ex-Naval yard enjoys its new life as Royal William Yard-- a stage for world-class events, performing arts, galleries, shops and culinary delights.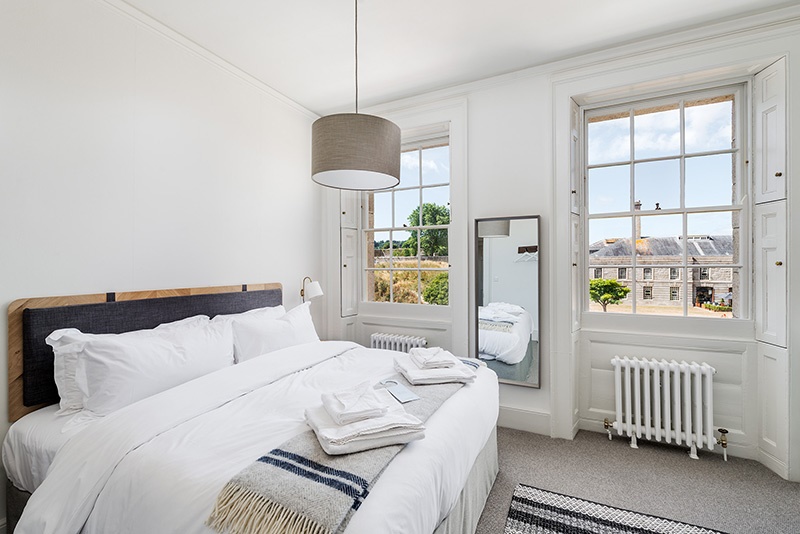 Remarkably restored to its original glory and aptly named, Residence One is a stunning display of Georgian period features and 14 individually styled rooms with a contemporary elegance.
Constructed of Devon limestone and granite, the beautiful boutique B&B serves those drawn to Plymouth's Maritime past and charming seaside location. Founded in 1994, Residence One Hotel is Bistro Pierre's biggest renovation venture to date and marks a pivotal milestone in the regeneration of Royal William Yard.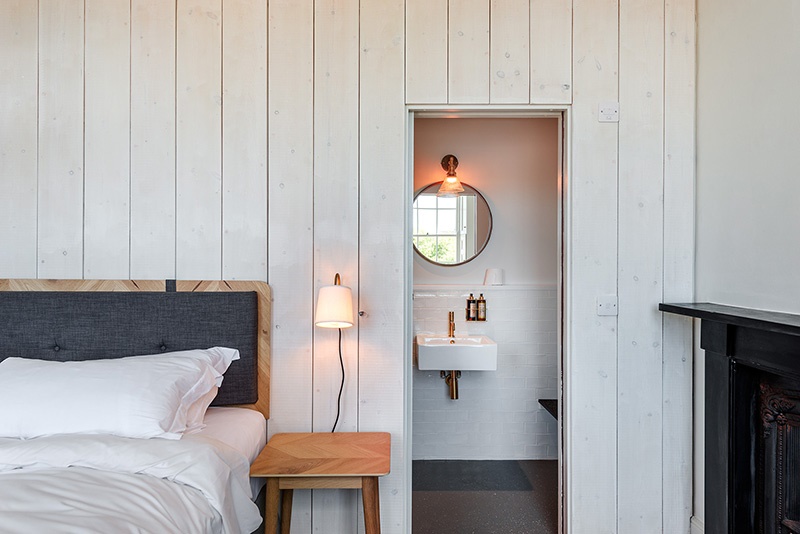 The prestigious project was designed by Jackie Gillespie from award-winning, local architect Gillespie Yunnie Architects, who has a particular interest in finding contemporary solutions for constrained and historic environments, a perfect match for Royal William Yard.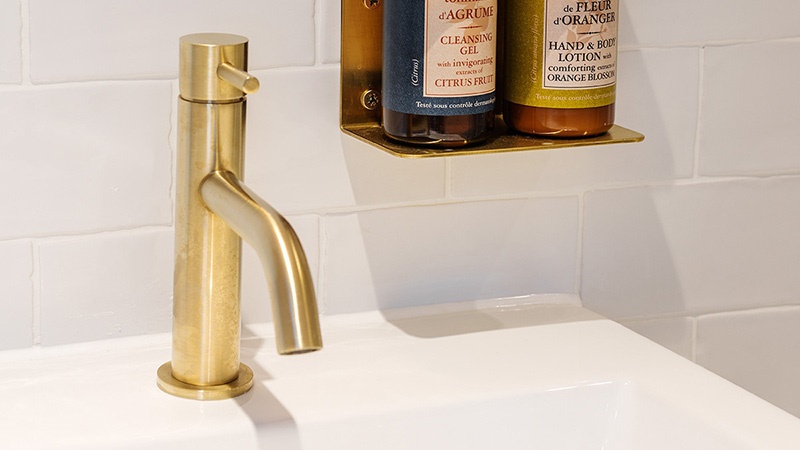 Jackie Gillespie specified Crosswater London's high quality brassware from the MPRO and UNION Collections for their stunning detailing and modern design as the statement feature in all 14 bathrooms. The exquisite finishes and superb functionality across a complete bathroom collection of bathroom faucets, valves and shower heads made the perfect choice for Residence One.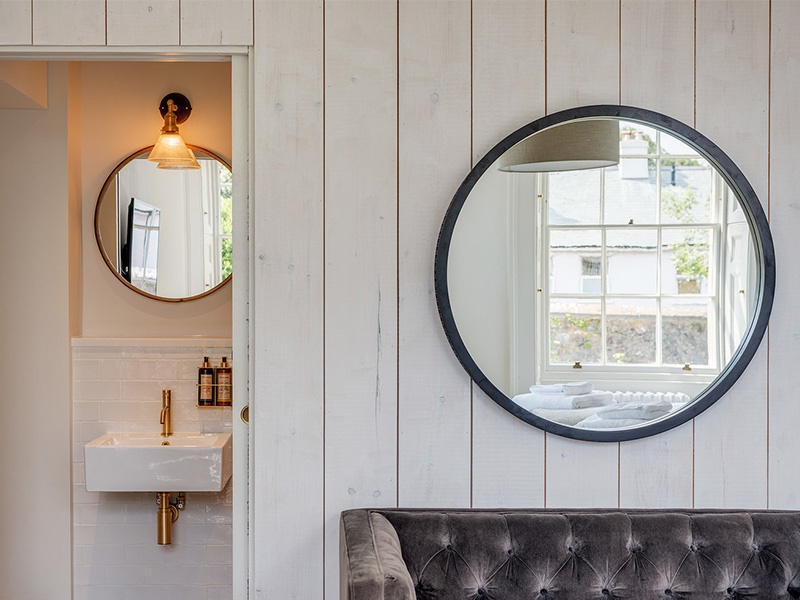 MPRO and UNION
The bathrooms at Residence One feature simple appointments and a neutral color palette tied together by the glamorous gold detailing of MPRO and UNION bath fittings, adding warmth and sophistication to this elegant bathroom design. Contemporary and industrial, the MPRO and UNION brassware collections harken back to the Yard's industrial heritage.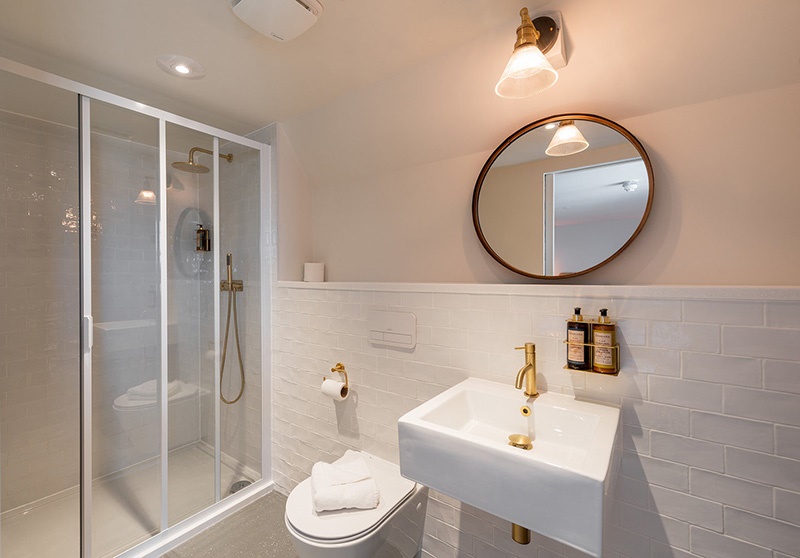 Royal William Yard
A destination with an annual calendar of events that boasts something for everyone, Plymouth continues to celebrate its rich Maritime culture and connection to America. If planning a visit, check out the Mayflower Programme 400 kicking off November 2019 commemorating the 400th anniversary of the Mayflower's journey to North America.

Images courtesy of Residence One.

More inspirational projects this way! Fashion designer, blogger, and tastemaker Rachel Parcell teamed up with Alice Lane Interiors to create a space, complete with Crosswater London bath fittings and fixtures, that serves its every need with ease.